As the trend toward digitalization continues to grow, many teams are looking for ways to collaborate online. It has become necessary for businesses to enhance their communication with their customers and employees. However, integrating reliable video call SDK, video call API, and Live video chat app into your website or mobile app can be the best option for seamless real-time networking.
In this blog, we'll define API and explain how it works. After that, we'll discuss the differences between a low-level API and a higher-level, full-featured API.
So, What Is a Video Chat API, and Why Build Live Video Chat App?
API stands for "Application Programming Interface." Using a Video Chat API, you can add features and functionality to your product or app. 
An API is similar to a set of programming rules that a developer uses to plug-in functionality from a service. Instead of starting from scratch, a developer can use an API. However, the benefits of a live video call app are countless: speed, efficiency, scalability, quality, and focus. New features and products get released to the market more quickly. Teams save money and time.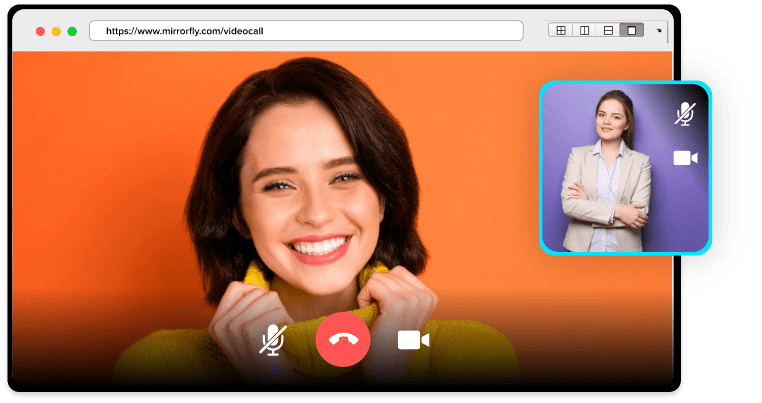 You can use APIs to develop "version 1.0" products and enhance existing products. If a good API for a specific product function is available, using it saves money rather than building that function from scratch. Apart from cost savings, an API enables you to leverage tried-and-true, scalable technology. Therefore, instead of reinventing the wheel to solve already solved problems, your team can focus on developing your unique functionality.
When a company decides to use an API, the next question is which API, what kind of API, and which vendor to use. And the good news is- your answers are here!
Low-Level VS Full-Featured APIs
APIs can provide varying levels of functionality. "Low-level" APIs give you more control but require you to write more code to implement functional features. Full-featured APIs enable you to get faster with more features while requiring less development, testing, and maintenance. 
A well-functioning video call frame depends on millions of lines of running code, ranging from the code in your product to the code in the operating system, network servers, and global internet infrastructure.
Low-level code is located lower on the stack. The low-level code in an online video call free app manages raw audio and video data, compression and encoding, encryption, routing, and bandwidth management.

After that, you'll need code to connect devices and servers. To make a free video call SDK work in the browser, you'll need code. Because it's necessary to make calls work, this is still at a low level.

After you've built the technical foundations, you can start working on things like the interface of the best live video calling app — the UI, which includes the buttons and controls that your user sees. Of course, code is still necessary, but it is higher-level code.
How Much Video Chat Do You Want to Build?
The famous chat apps (live video chat app list, best video chat app in world) are an excellent way to send and receive instant messages from people in your circle. They improve communication by enabling convenient chat windows for instant messages, video calls or voice calls, and media file sharing. 
Once you select an online live video chat app, you need to decide how much code you want to write. Your team can then choose to build live video chat app from scratch. You can also use a low-level API. You can also go with more flexible, full-featured APIs.
New, full-featured video chat APIs handle all the video calling codes for you. Simply insert an iframe or a few lines of native code, and the API returns a complete embed video chat widget. You do not need to design or code anything for the call. Instead, you can enter the API, and the call appears in your site, product, or app. For example, with just two lines of front-end code, you can integrate a full-featured, production-quality video call into your app using the Daily API. In addition to this prebuilt, drop-in free video calling app online, the Daily API allows you to customize the video layout. 
Older Live video call app, however, are less versatile. A development team must create the user interface for the live free video chat app from scratch. The team must also implement all the features required for a complete call experience, such as screen sharing, time limits, muting and unmuting, and the skill to retry failed connections.
Concluding Notes
So, what's the final reason to use free video calls and chat? It's just more enjoyable! You can enjoy the video because it allows you to be clever, funny, serious, and goofy at once and then.
Well, once you Google "free video call API for websites, free API for video calling, top free video chat app in India, how-to video chat for free, a best video chat app for android in India, popular video chat app in India, new video chat app 2022, how to do video call integration in android how to add video conferencing to your website- you will find several sources. Choosing the right source will help you get what you want. When it comes to live video call apps for iOS, Android, and Web Apps, CONTUS MirrorFly can be your one-stop solution that allows for complete customization. It even enables businesses to create their free video chat apps.