In the light of an eco-friendly lifestyle and the circular economy, it is crucial for home decor retailers to offer sustainable home decor products, which are also the descriptions of coconut bowls. As a result, seeking a credible coconut bowls wholesale manufacturer becomes a business question for home decor retailers.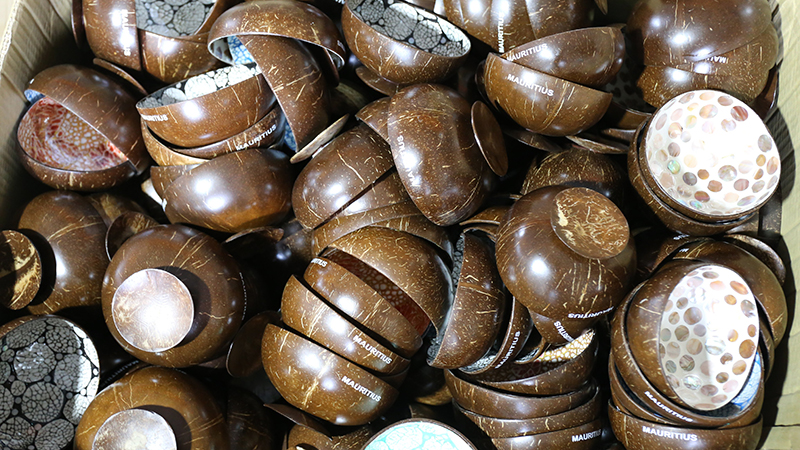 In this blog, let's explore Simple Decor, a credible wholesale manufacturer of coconut bowls with more than 10 years of experience in Vietnam. In fact, the company won the first prize award in the "Women Entrepreneurs Planning for Success" competition sponsored by the Vietnam Trade Promotion Agency in 2019. Specifically, there are five reasons that make Simple Decor the ideal coconut bowls bulk supplying partner for you.
1. Abundant and Plentiful Supplies of Coconut Shells 
Located in Vietnam, a country having the capital of coconuts – Ben Tre, Simple Decor favors from an abundant and plentiful supply of coconut shells. Vietnam has about 175,000 ha of coconut land, which puts it seventh out of the 93 countries that grow coconuts. Therefore, Simple Decor could source a bulk quantity of unwanted, useless coconut shells with a short lead time.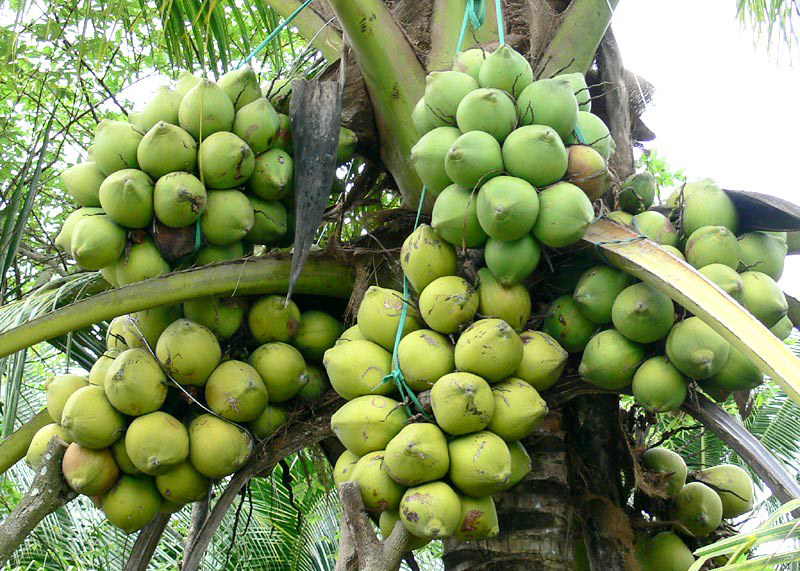 2. Skillful Craftspeople from Vietnamese Traditional Trade Villages
Additionally, our coconut bowls are directly handcrafted by skilled artisans from deep-rooted traditional trade villages in Vietnam. With skillful competencies, they have years of experience manufacturing coconut bowls with wholesale orders completed. Notably, at Simple Decor, we care about the maintenance and development of the traditional handicraft villages. Moreover, each wholesale manufacturing order provides jobs for thousands of craftspeople in Vietnam.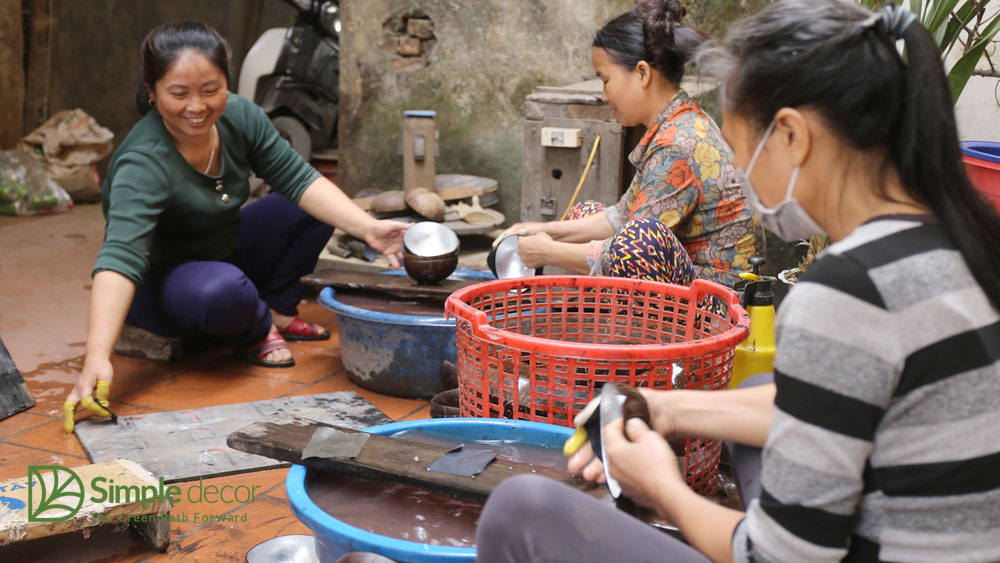 3. Strong Wholesale Manufacturing Power
Utilizing both our own factory and external craftspeople from trade villages, Simple Decor could manufacture 30,000 coconut bowls for wholesale per month. Therefore, worry not, our manufacturing power is strong enough to fulfill your coconut bowls bulk orders.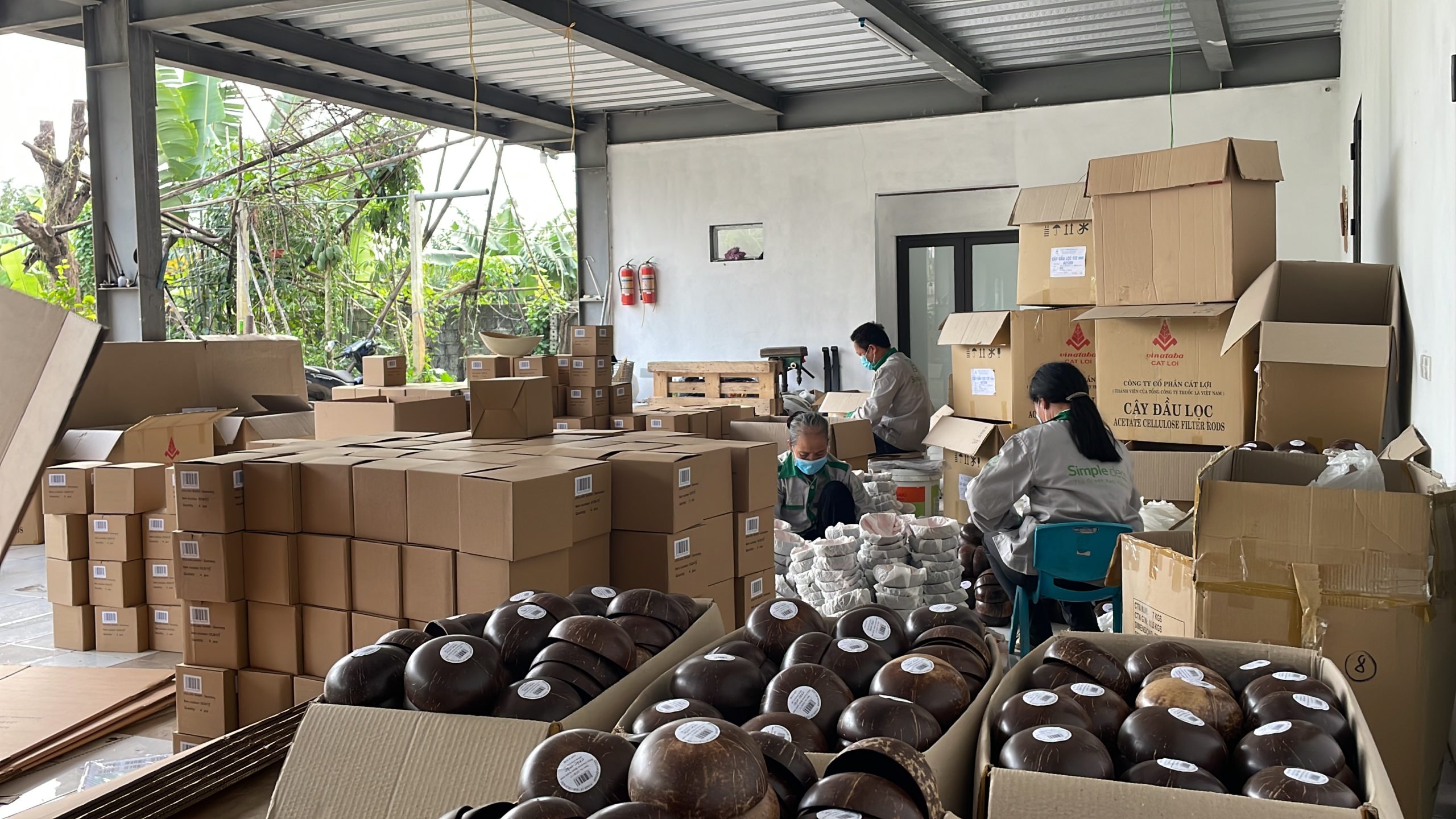 4. Meticulous Quality Control and Packaging 
At Simple Decor, we care down to the smallest details, from ensuring the quality to careful packaging. Despite the large quantities, all of our coconut bowls wholesale orders are double-checked thoroughly before shipping. The packaging is also neat and clean so that we could preserve the coconut bowls and save the delivery costs for our customers.
Explore more: Delivery Process with Home Decor Wholesale Vendors from Vietnam

5. Accessible and Favorable Delivery Methods
As a coastal country, Vietnam allows coconut bowls wholesale suppliers to ship their products in bulk quantities worldwide in 2 accessible ways: airway and seaway. For bulk orders, seaway is recommended with affordable prices and reasonable lead time. Therefore, coming to Simple Decor, you don't have to worry about this flawless worldwide delivery. Explore more about our business sharing with retailers here.