There are a number of costs associated with a new combi boiler installation. These may be compared with the cost of a complete central heating system installation. By taking your time and doing your research, you can make an informed decision about the costs involved. Ultimately, you want your new boiler to provide you with maximum comfort and efficiency.
Cost of installing a new combi boiler
The cost of installing a new combi boiler varies widely depending on the type of boiler you're purchasing and your location. A new boiler will usually cost around PS3,500 to PS5,000 to install, depending on the size of the unit and the area you live in. A conversion to a combi boiler can also cost between PS3,000 and PS5,000.
If you have an existing back boiler, you can convert it to a combi boiler. However, this process is time-consuming and costly. There are many advantages to choosing a new combi boiler over a heat-only model. For starters, it's more energy-efficient. It also saves on gas bills.
You can save money on the installation process by installing a new boiler during the summer. A new boiler will last for about 10 years. It will have a warranty to cover any problems. Depending on your location, you may have to remodel certain parts of your home to fit a new boiler. Additionally, a new boiler will require drain installation.
A combi boiler installation can cost between PS2,600 and PS6,800. This boiler style is great for smaller homes with limited space and low water demand. These boilers are also good for moderate climates and lower water usage.
Cost of installing a new central heating system from scratch
The cost of installing a new central heating system from the ground up depends on a number of factors, including the location of the property. For example, labour costs in London are higher than in other areas, and you can expect to spend around PS200 to PS500 more than in other parts of the country. If your property is in a conservation area, you may need to seek planning permission for the installation. If this is the case, hiring a qualified contractor will assist you in complying with the rules.
A number of factors, including the number of radiators and the location of the property, will determine the total cost of central heating installation. However, the cost of installing a new central heating system can be tailored to meet your needs and stay within your budget. Most companies will include the cost of installation in their overall quotation. Furthermore, modern central heating systems are more energy-efficient, using less fuel than older ones.
Another factor that affects the overall cost of the project is the time of year. The spring and fall seasons are generally the most cost-effective times to install a new central heating system. However, if you choose to get your new system installed during a peak season, the price can increase by as much as 30%. It is important to get multiple quotes from different contractors before making a decision. In addition, make sure to ask your contractor about the tax benefits of upgrading your system. You can get tax credits and rebates for the upgrade.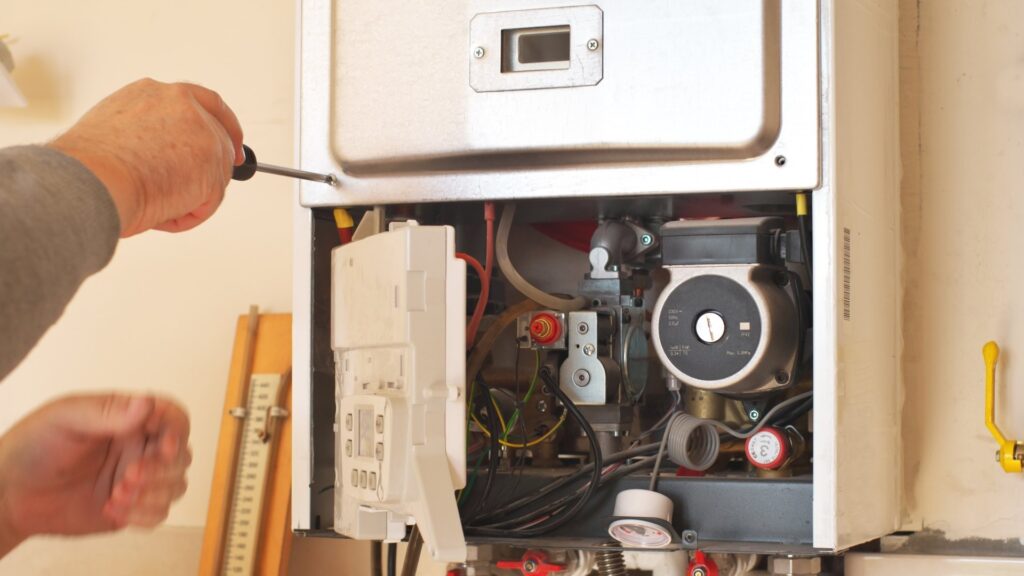 Cost of installing a new combi boiler online
When you need emergency boiler repair glasgow, you should be aware of the cost of installation. There are various extras that you should look out for when comparing prices. Some companies may include a boiler filter or upgraded controls. These extras can add an extra hundred or two to the price of installing a new boiler. Nevertheless, they are necessary for your home to stay warm and safe.
A standard back boiler to combi boiler conversion will cost between PS3,000 and PS5,000, and the cost will vary according to the type of boiler you want to install. You should be aware that replacing the back boiler may increase the cost, as it is more complex. Most companies will charge you an additional fee for this service. However, if the boiler is installed in a hard-to-reach place, you may have to add an extra charge to the total.
Combi boilers are an energy-efficient choice. Unlike conventional boilers, they provide hot water on demand. In addition, they reduce the amount of heat loss and energy consumption. However, they are not ideal for homes that have very high energy demands or a number of outlets that need to be heated. Combi boilers also require a large amount of labour time.
If you are considering Gas Boiler Installation, you should consider a few things. These include the cost of installation, the preparation required, and any safety concerns that may arise during the installation. You should also look for a certified installer who can perform the work safely. In addition to these things, it's important to select a boiler that has been designed to work in your home.
Costs of installing a new gas boiler
There are several different factors that affect the costs of installing a new gas boiler. One of the most important factors is location. If you live in a home with a low ceiling, you may need to move the boiler or replace it with a larger, more energy efficient model. The new boiler can save you money on your heating bills by only heating up water when you need it. Another consideration is the size of your current water tank. If you are renovating your entire home, the new model can save you money by taking up less space in the space that previously held the water tank.
Another factor that can affect the cost of a new gas boiler is the type of boiler that you choose. There are many types of boilers on the market, so you should look at different factors when making your decision. In some cases, installing a new boiler can be simple, while other times, it may require pipework to be changed or even re-drilling holes. In any case, it will take time to install a new boiler, and the time it takes will also increase the cost.
Preparation required
When you are getting a gas boiler installed in your home, you need to take some preparations before the installation process can begin. First of all, you need to know how to properly connect the appliance. You must ensure that the connection is tight. It is best to use corrugated rubber hoses or a union nut. You also need to make sure that the gas shut-off valve is equipped with a high-quality filter. If the filter is not effective enough, gas will leak out and the boiler will not work correctly.
Secondly, you must ensure that you have enough space for the new boiler. In order to do this, you need to get a professional to remove your old boiler. It is important to hire a Gas Safe registered engineer to do this. A qualified engineer can turn off the gas at the meter and break the feed. He can also isolate the old boiler from the water supply and remove the gas pipe. Depending on the type of new boiler you choose, this process may take a few hours to a day.
Next, you will need to make sure that you have a suitable room for the gas boiler to be installed. You will need to clear the area in front of the boiler room so that the installer can access it easily. The installers need a place to lay their tools. In some cases, you can use a concrete slab or refractory slab to create a staging area. Make sure to mark this area with tape.
Safety concerns during installation
When gas boiler installation is necessary in a facility, safety should be a top priority. In the vicinity of the boiler, the worksite should be free of tripping hazards, hazard-prone areas, and debris. Also, it should be clean and organized with adequate break areas. Wires and cords should be kept out of reach, and work areas should be properly ventilated. In addition, all electrical equipment should be tagged with a color-coded piece of tape.
Safety concerns during gas boiler installation can include leaking gas and faulty connections. Both of these problems can result in higher costs and put more strain on your boiler. Gas leaks can also be dangerous, and leaks of natural or propane gas can cause fires and explosions. Even worse, improperly installed HVAC units can lead to carbon monoxide leaks and poisoning.
Older boilers also present higher risks. This is because they often have an open flue, drawing air from the room where they are located. This means that their safety features aren't as advanced as newer ones. In addition, they often lack the electronic ignition system found in newer boilers.
Requirements for a certified installer
A certified gas boiler installer is a professional who is licensed and qualified to perform work on this appliance. There are several requirements for this license, including having a mechanical bond. In addition, this professional must follow codes and regulations set by city agencies. In the state of New York, the boiler must undergo an annual inspection. This inspection is done by a qualified professional, such as a Licensed Master Plumber or a Licensed Oil Burner Installer.
All Heating One registered with the local authority. Without a building regulations certificate, the boiler is illegal. The owner is responsible for checking with the building inspector to ensure that the boiler and other gas appliances are installed in accordance with the building regulations. The boiler installation certificate is also important if you are moving into a new home, so check to make sure it has been checked for safety.
Final Thoughts
A Gas Safety Certificate is a legal requirement for landlords and is a guarantee that the appliance meets safety regulations. The certificate also proves that the appliance is safe to use. The installer must have a certificate in hand to perform the annual inspection. The certificate can only be issued after a thorough inspection by a Gas Safe registered engineer. It is also important to note that this certification must be updated every 12 months.
Most companies sell different types of combi boilers and will recommend the perfect boiler for your home. The price you are quoted will also depend on the boiler's warranty period, labor costs, and the complexity of installation.