Halloween Celebrations In New Orleans 2022
Whether it's live jazz and Blues in cool downtown bars or impromptu parties on the streets of the French Quarter, you're never far from the action in New Orleans. This is also a city soaked in dark history, occult magic and bizarre legends — a "paranormal gumbo" — meaning New Orleans ranks among the top places in the world to spend Halloween.
The ambiance along the French Quarter is enough to draw spooky spectators, but the calendar of bone-chilling excitement, from parades to haunted funeral homes, intrigues the festive spirit in us all. Check out these top Halloween events in New Orleans.
Best Of Halloween 2022 Parties In New Orleans
1) The Color Conjuring 2022
The Color class & costume contest, learn our techniques, placements & fave potions(formulas) for blonding, creative color & undercut design.
A Spooky Look and Learn color class and costume contest in one of Nola's amazing and unique salon/ costume shops.
Expect to learn:
On-trend blonding techniques
Creative color placement and formulas
Undercut design and color
Attracting your ideal clientele
Social Media and Marketing
Industry tips for salon and suite owners
Q&A Panel discussion with the artist
And of course SWAG BAGS from your favorite companies
When:- Mon Oct 24 2022 at 10:00 am to 02:00 pm UTC-04:00

Where:- She Comes in Peace | New Orleans, LA

More Info:- https://hunthalloween.com/event/the-color-conjuring-eid6hfjd44jjqt
2) Endless Night — New Orleans Vampire Ball 2022
The New Orleans Vampire Ball 2022 "Memento Immortalitas" (remember your immortality). To be held on Saturday, October 29th at the legendary House of Blues, located right in the middle of the French Quarter at 225 Decatur Street.
Described as a "Venetian Masquerade meets a Vampire Court, with the energy of a rock concert and the elegance of Burlesque Cabaret" These events are a series of masquerade ball theme soirees produced by Impressario Father Sebastiaan which began in NYC in 1996 with the "Vampyre Ball of New York" and the "Main Gala Event", the New Orleans Vampire Ball, over Halloween weekend.
Since then EN events have taken place in New Orleans, Paris, Amsterdam, Barcelona, Austria, Berlin, Tampa, Salem, Los Angeles, and Dallas. The name Endless Night comes from the William Blake poem "Auguries of Innocence" in which he states "Some are born to Sweet Delight, Others are born to Endless Night."
When:- Sat Oct 29 2022 at 09:00 pm to Sun Oct 30 2022 at 04:00 am UTC-05:00

Where:- House of Blues New Orleans | New Orleans, LA

More Info:- https://hunthalloween.com/event/the-color-conjuring-eid6hfjd44jjqt
You May Also Like:- Is Sustainability The Future Of The Modern Digital Industry
3) Future Fête — New Orleans' City Wide Hack Week
Welcome to the Future Fête wide hack week the most creative and productive week of your year!! This weeklong hackathon begins and ends with all participants together in the same big room. However, instead of scrambling our brains for just 24 or 48 hours, we place teams based on skillsets and themes at various workspaces, venues, and hacker houses across the city.
Its free to attend and each ticket holder will be contacted to confirm their participation. Everyone confirmed gets advanced mentorship, meals, beverages, schwag, and other perks and experiences to keep the work party going all week long.
Current themes include Music & Culture Hacking, Civic Hacking (bc lord knows this city needs some new ideas/solutions), Sustainability Hacking, Halloween Hacking, and Physical Hacking w 3D Printers plus a Woodshop and more fancy toys at Scale New Orleans.
When:- Sun Oct 23 2022 at 02:00 pm to Thu Oct 27 2022 at 09:00 pm UTC-04:00

Where:- New Orleans, United States

More Info:- https://hunthalloween.com/event/future-f%C3%AAte-new-orleans-city-wide-hack-week-eid6hfj78voejf
4) 4th Annual OFFICIAL New Orleans Halloween Costume Contest CRAWL
Everything your are looking for is right here at this event. Get excited to join for an epic Halloween Bar & Club Crawl w/ FREE SHOTS at each stop, VIP Nightclub Access, and PRIZES in our EPIC Costume Contest!
Something BIG is going down for Halloween in NOLA! Visit 4 Premiere New Orleans Nightlife Venues with VIP Line Bypass Entry, Balcony Access, Free Shots, and Exclusive drink specials through the evening brought to you by Crawl New Orleans. Come with your friends and have a fun evening.
When:- Sat Oct 29 2022 at 08:00 pm to 11:30 pm UTC-05:00

Where:- Bourbon Street Bar Crawl —Bourbon, New Orleans, United States

More Info:- https://hunthalloween.com/event/the-color-conjuring-eid6hfjd44jjqt
5) Krewe of Boo's Parade Viewing Party at the Sheraton
Not sure what to do this Halloween? Come watch the Krewe of Boo, New Orleans' Official Halloween Parade from the Sheraton's balcony.
A Three-hour event from 6:30 p.m. — 9:30 p.m. It Includes access to a private balcony, an open premium bar, hors d'oeuvres, and bathrooms. The maximum capacity is 50 people. So reserve your spot as soon as possible.
When:- Sat Oct 22 2022 at 06:30 pm to 09:30 pm UTC-04:00

Where:- Sheraton New Orleans Hotel, 500 Canal Street, New Orleans, United States

More Info:- https://hunthalloween.com/event/krewe-of-boos-parade-viewing-party-at-the-sheraton-eid6hfirwi4ij7
6) New Orleans Best of the Best – Voodoo Mystery Paranormal & History Tour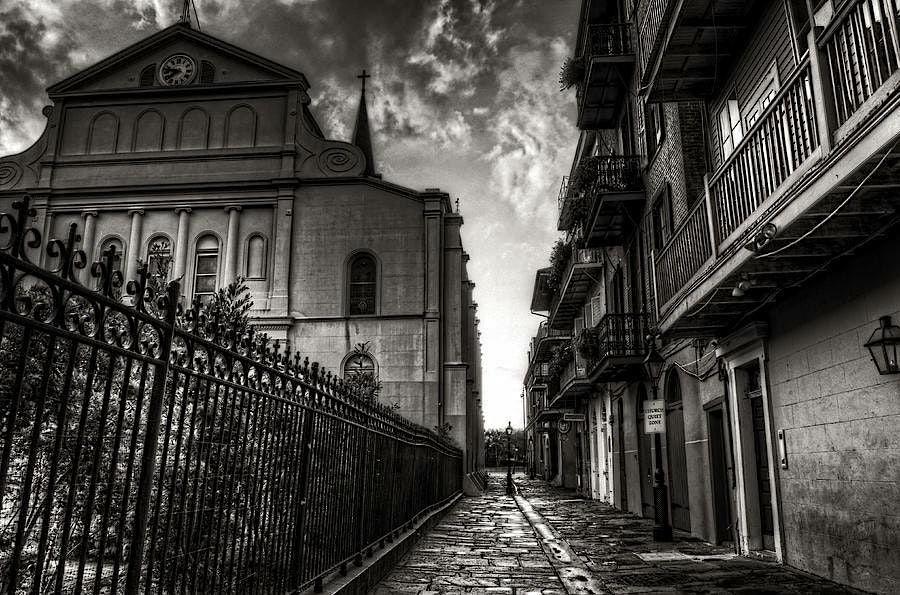 Follow the guide through the magical streets of the Vieux Carre and visit historic and cultural landmarks. Guests will visit the exact location where the Louisiana Purchase was signed in 1803. Visit to the famous St Louis Cathedral in Jackson Square and many more places that played a vital role in New Orleans history. Of course, no New Orleans tour would be complete without some stories of voodoo, ghost and vampires. This tour has you covered.
Before this tour ends you will know where to find the most predictable ghost in New Orleans. You will also visit the most haunted house in the city and multiple locations where vampires have been seen and police have documented sightings of them on a regular basis. Have you ever wondered about the practice of voodoo in New Orleans? This tour explains how voodoo came to New Orleans. Learn about the Voodoo Queen Marie Laveau, and visit property given to her as payment for her magic. Visit locations where voodoo ceremonies were held.
When:- Sat Oct 01 2022 at 02:00 pm to 04:00 pm UTC-05:00

Where:- New Orleans Best of the Best – Voodoo Mystery Paranormal & History Tour, 1200 Decatur Street, New Orleans, United States

More Info:- https://hunthalloween.com/event/new-orleans-best-of-the-best-voodoo-mystery-paranormal-andamp-history-tour-eid6hfiqunsrro
7)  French Quarter Spirits of Halloween Special Event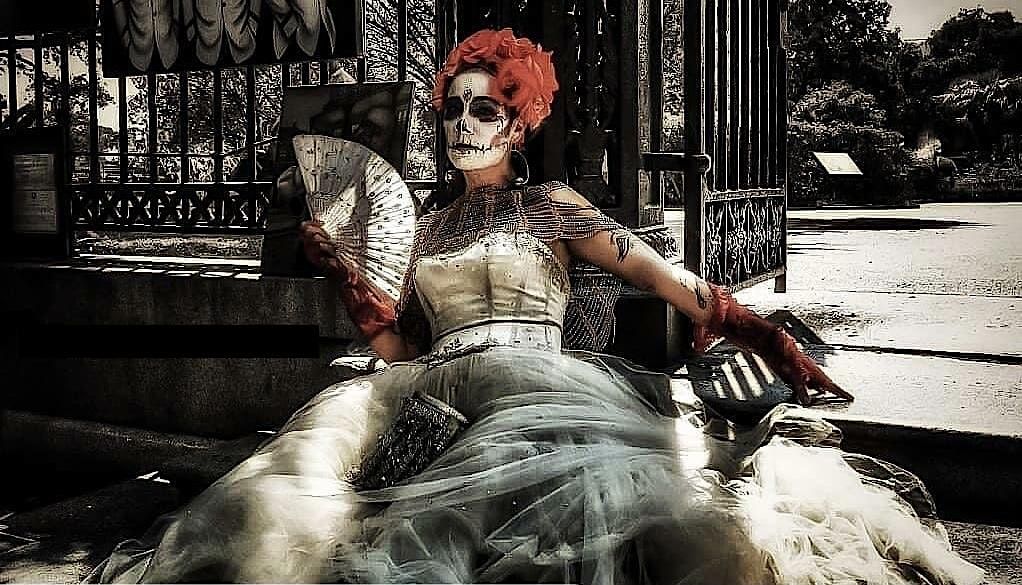 Experience the haunted side of New Orleans with this Halloween tour! Get into the celebratory Halloween spirit with this French Quarter tour. Get into costume and follow your guide through one of the most haunted neighborhoods in the country. Visit more than 15 stops along the tour. A real paranormal / ghost detector will be used during the tour.
Hear stories about the Spirits of the French Quarter. Walk through the most haunted city in the United States to learn about the dark history, unsolved murders, suicides, and paranormal activity. Visit haunted buildings. It's common for guests on this tour to experience cold spots and see apparitions, and some have actually caught orbs and apparitions in pictures. Dress up in costume if you wish, to get even more into the Halloween spirit. A real EMF Meter – Ghost/Paranormal Detector will be used during this tour. To add to the fun and entertainment of this tour guests will be allowed to stop in bars along the tour route and purchase a to go drink before the group heads out to the next location. Keep in mind that some bars allow children inside however some do not. Enjoy a tour where learning is intoxicating.
When:- Sat Oct 01 2022 at 07:00 pm to 09:00 pm UTC-05:00

Where:- 1200 Decatur St, 1200 Decatur Street, New Orleans, United States

More Info:- https://hunthalloween.com/event/new-orleans-french-quarter-spirits-of-halloween-special-event-eid6hfjvrgaa2w