So you've got some leftover grilled fish from last night's party?
If there's anything worse than eating a cold, mushy, and stale leftover dish straight out of the fridge, that would be wasting your food just because it's not that fresh anymore. And if you're Asian, like me, who was raised by the most frugal parents in the world, you'll get scolded if you try to discard any leftovers. 
Asian moms and dads can agree: if it still doesn't smell or taste odd, it's still safe for consumption. Don't throw that good stuff away! If you don't feel like reheating them and eat yesterday's lunch for today's dinner, there are tricks you can use to repurpose these leftovers creatively.
My dad is a professional cook with 25+ years of cooking experience, which includes whipping up complex dishes from whatever's available in their pantry. My stay-at-home mom, on the other hand, is a master when it comes to cooking simple, healthy comfort food on a very limited budget. I'm lucky to have inherited a couple of their strengths.  
No fresh seafood? No problem. I'm sharing with you 8 tips for bringing your leftovers to life and transforming them into gourmet dishes, based on what I learned from my roots. You just need creativity and a strong palate for good food to recreate something delicious. 
1. Start your day right with a fish omelet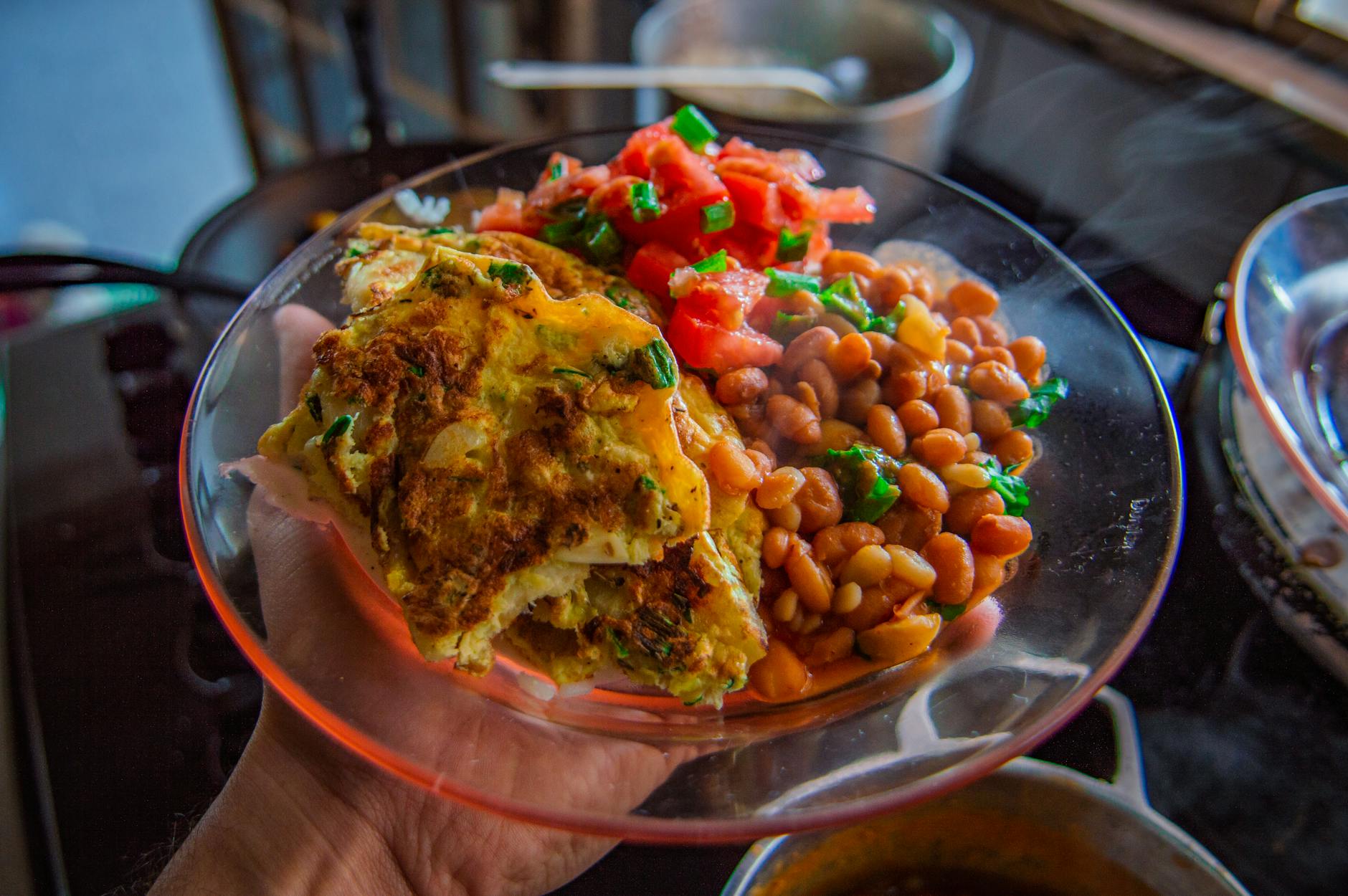 Leftover food is probably the last thing you'd want to eat in the morning…unless you transform it into a yummy omelet. Punch up your morning staple with a burst of umami by adding seafood into the mix. Take your leftover fish or shellfish, chop them or turn them into flakes, and whip them up with a couple of eggs. Depending on your liking, you may add onions, fresh tomatoes, and bell peppers. 
2. Level up your fried rice
Fried rice is one of the best ways to turn leftovers into a stunning dish that's worth waking up for. In fact, they're best made with a group of leftover ingredients: chilled rice, leftover sausages, and other cured meat, and leftover seafood.
If you have leftover shrimp, you may try cooking Yang Chow Fried Rice, Khao Phad Man Goong, or whip up your own dish based on whatever's available. Make it more colorful with eggs, mixed vegetables, and herbs. 
3. Whip up sandwich spreads and dips
Create a yummy fish sandwich spread by combining fish flakes and/or chopped leftover shrimp or crabsticks, diced onions, pickles, mayonnaise, mustard, and lemon juice or pickle juice. Use the mix to make yourself a healthy and savory sandwich. Enjoy them hot and toasty or keep them cold and fresh, with crisp and juicy veggies — your sandwich, your rules. You can even tweak it and make it maki or onigiri-appropriate. 
Don't feel like eating a heavy sandwich? You can also use the spread as a dip for your crackers, chips, and tortilla bread. 
4. Your leftovers might want to be reincarnated into yummy tacos and nachos
Speaking of tortilla bread and chips, you can also use fish flakes as a lighter and healthier alternative for tacos and nachos.
Heat the fish slowly over low heat and saute them with onions, garlic, peppers, and cumin. Serve them alongside chips or tortilla bread. Finish them off with a taco sauce (sour cream, mayo, lime juice, garlic powder, and sriracha), cheese, chopped tomatoes, cabbage, avocados, and fresh cilantro leaves. 
Making fish tacos isn't just a creative way to transform your leftover fish — using fish and other seafood also makes the dish a lighter and healthier alternative to your favorite Mexican comfort food.
Related: Want to make healthy options? Check out Vegan Diets: Practical Advice For Exercisers
5. Fry some fish cakes
When it comes to leftover or canned fish, fish cakes are always a great idea. In a bowl, whisk egg, flaked or finely chopped leftover fish or shellfish meat, a bit of lemon juice, breadcrumbs, chopped onions and garlic, parmesan cheese, and some seasonings. Stir thoroughly to combine. Form into patties and refrigerate for an hour or two. 
Then, fry the patties over medium heat until both sides are browned. Serve with a delicious dip of your choice. 
6. Get the party started with fried spring rolls and potstickers
Spring rolls come in all shapes, sizes, and versions but they've got one thing in common: they're always a hit during parties, even if you're going for a fishy alternative. For the filling mixture, sautee the flaked fish or canned tuna with chopped shitake mushrooms, onions, carrots, and celery. Drain the mixture well and completely cool it before wrapping to get rid of the excess liquid.
Once wrapped, deep-fry the rolls in hot oil of 350 F to 375 F to get a golden, crunchy texture. Fried spring rolls are best served with tangy sauces like sweet and sour sauce, spicy vinegar, or catsup. You can also make fried potstickers with the same mixture and frying technique. 
7. Seafood pasta…but make it budget-friendly
Whether they're cream-based, tomato-based, or oil-based, seafood never fails to take your favorite pasta dishes to the next level. If fresh seafood isn't available, canned goods, frozen, and leftover seafood are great alternatives for as long as their robust, fishy, umami flavors are still there. 
8. Cook warm and hearty soups, stews, and curries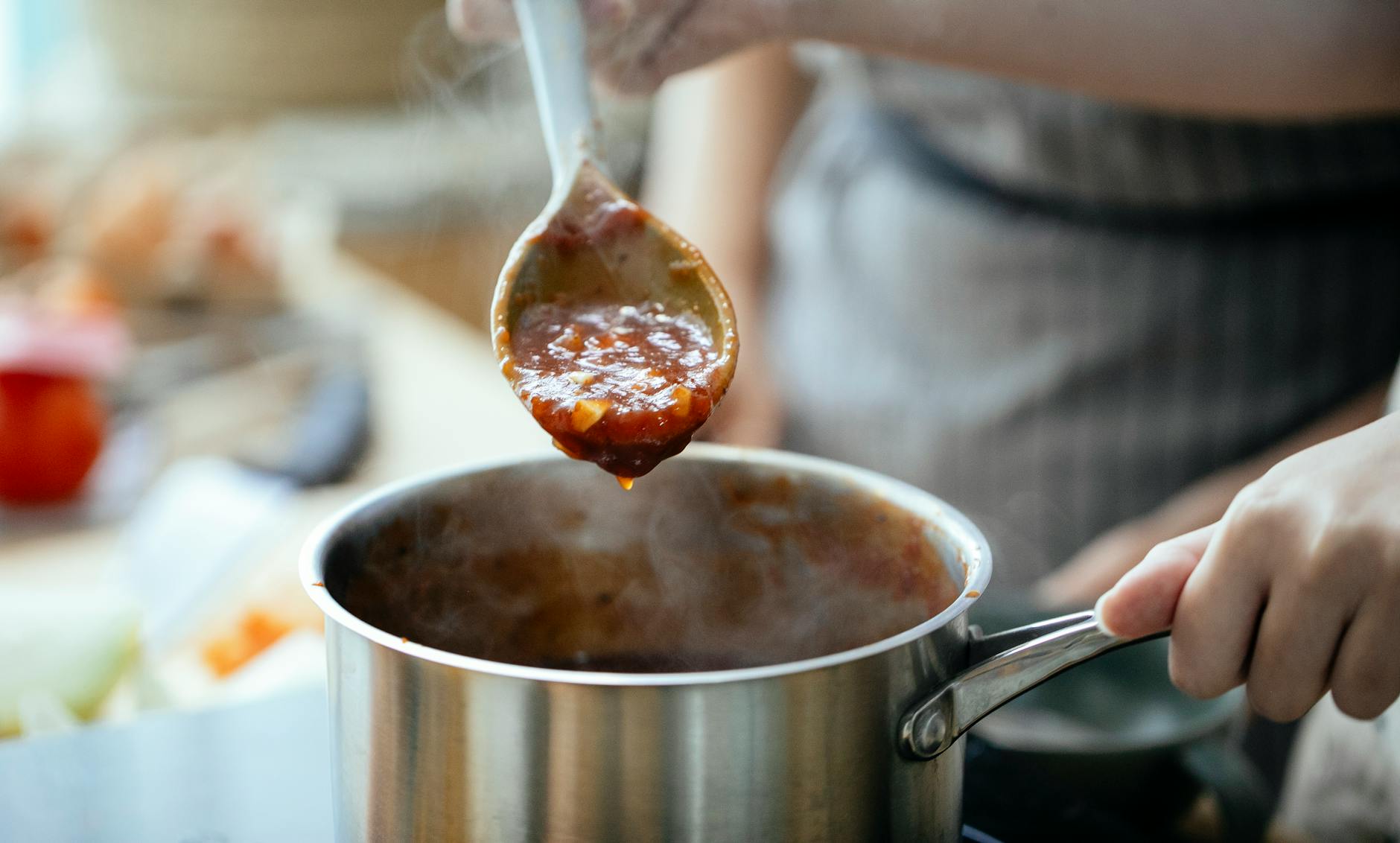 Who says you need to have fresh ingredients to make a warm, hearty bowl of soup, stew, or curry? As long as you have your go-to herbs, spices, creams, sauces, and pantry essentials at hand, you can transform your overnight fish or frozen seafood mix into a filling meal. Soups, stews, and curries are excellent options for masking the fishiness and even restore the moisture of the meat. 
Say no to wasting food and say yes to getting extra creative in the kitchen!
Author Bio: Mina Natividad is a passionate daytime writer for Manettas Seafood Market, an online and interactive seafood delivery service which provides customers a true, first-class fish market experience without leaving home. Since she's a seafood lover herself, she's got a lot to say about food, well-being, and lifestyle.